The main difference between rack server & blade server is A Rack Server is a independent Server installed in the case, while blade servers need to work with each other in one chassis
Usage of Rack Server & Blade Server
When it comes to cabling huge network connections, Servers are usually considered to manage these networks effectively. Coming to Servers, there are three types of servers classified on the basis of their structure. These Servers are Rack servers, Tower servers, and blade servers. We are going to talk about Rack servers and Blade servers and what are the distinct features which differentiates among the two.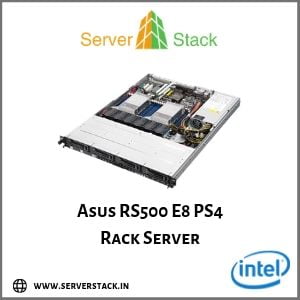 Rack Servers are the rack mounted servers that could specifically be fitted in a server rack. Rack Servers are the servers which are made with efficient configurations to support a wide range of requirements.
They are also known for their shape and structure as unlike traditional servers shaped in a PC structure, it is much wider and flatter which could be fit into any server rack. Rack servers are considered beneficial if there's a requirement of small number of servers as they pose low upfront costs being highly economical.
Rack servers benefit in minimizing the space consumption as they can be mounted one over the other.
Rack server acts the lone rider of all the needed components as a single powerful system . Rack servers could perform powerfully to run high end applications.
Rack servers are convinient to fit as it consumes less amount of physical space.
Rack servers are usually equipped with internal fans, increasing airflows which makes its cooling more easier.
Rack servers can be highly efficient when you require more than one server as they don't require a huge chassis.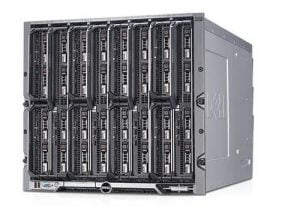 Blade servers are those servers which can accommodate multiple servers in a smaller area. These servers usually have a thin like structure having just the CPUs, memory, integrated network controllers, and sometimes storage drives built in.
These servers also manage their chassis according to their components required. Because of their thin like structure, blade servers can be conveniently fitted into one single rack along with providing high processing power.
Blade servers requires fewer internal components as on a larger chassis, multiple blade servers can be slided and fitted to operate efficiently.
These servers are capable to be used when there are higher computing requirements along with some type of Enterprise Storage System like NAS or SAN. Blade servers provides that kind of architecture which allows you to scale a higher processor density.
Blade servers can enable their massive chassis to supply power to multiple servers which reduces total power consumption for each blade server
Blade servers promote Hot swappable feature which could provide you redundancy when one blade faces a problem making it to be pulled and replaced much more easily.
Blade servers requires only one cable (often fibre) for running to the chassis which reduces the use of individual cables running for each blade server.
Blade servers require minimal space and at the same time provides high processing power.
Going through the above concepts of Rack servers and blade servers, it would be difficult to frame out which one is the best as both of these servers have same set of functionalities and working. It is particularly, based on your processing needs and layout of your physical space along with considering the thermal and electrical power requirments of your machine and other computing requirments which could let you to decide among the two.
Serverstack are one of the leading brands in dealings of Rack servers and provides you the efficient servers of ASUS helping you to manage your huge network connections easily.