ASUS Servers and their Efficacy!
ASUS servers are known for their top design and components which promote product durability and long life. ASUS servers offer the greatest of customization features and performance abilities that make it one of the best picks for even the highly consuming businesses today.
With great performance, expansion options, customization features, and long life, the most important highlight of the ASUS servers is that it comes at a comparatively lower price than what is offered by other brands for the same features.
This makes ASUS servers one of the most efficient and value for money servers in the market which is continuing to make its buzz all over the industry. The 8th generation of the ASUS server line is known to be one of the finest state-of-the-art servers that tick all the important server benchmarks.
It features some of the most advanced technologies, functions, and programs that make it compatible with the new normal technologies of cloud and remote storage possible.
How Serverstack helps customers save money while buying a server?
Serverstack believes in offering the most efficient and worthy servers to its clients. We not only offer you extreme guidance, advice, and expert technical support for your business needs regarding servers, but we also help you form the most efficient and secure data storage solutions within your organization that make you save time and earn higher.
Serverstack is one of the most trusted brand partners of ASUS delivering the best-in-class servers by ASUS. With already being of lower costs, Serverstack aims to offer you more savings with additions to configurations, functions, and with free technical support, all this without any extra charges.
Serverstack helps you to make the most informed decision by helping you with all the advice and suggestions along with helping customization. You get the highest value for money with Serverstack.
1. Discuss the configurations with users
Serverstack helps you to get the most perfect server by helping you with the most perfect server decision. Our expert advisory and suggestion make you not waste on any unnecessary resources and pay for only those components that bring value to your server's performance.
2. Plans a perfect configuration required for the organization
We first understand your requirements and then channelize the most perfect configurations for your server that can yield you the best of results and the most efficient costs. We also give you the freedom to customize your server with your configuration needs.
3. Does not suggest unnecessary items that can increase the budget
We only let you know the required components and configuration and also let you know the valid reasons why those components are required, and which are not required. By including only the valuable components, we make sure you have only the important components at your service and you don't waste your money on invaluable things.
4. Configure the Servers after finalizing the requirements
Once you are satisfied with the selected configurations for your server, our server professionals then streamline the most perfect server for your use that is fulfill with the latest components and advanced features.
We do all this without any service charge. So overall you would just have to pay for the hardware server and the rest will be taken care of by us.
How is ASUS established in the server market?
1. Built Quality of Servers
Known for their most flexible and compatible design, ASUS servers not just only offer you a comfortable structure that is handy, but also a structure that is robust in coping up with extreme space and environmental conditions.
It is designed perfectly to cater to all the ventilation needs of the server. Along with that, it comes with a tough outer body that prevents even the hardest of hits. Overall, the ASUS server can turn out to be the most durable server to feature in any condition.
2. Extended warranty from Serverstack
With a wide warranty period already offered by ASUS, in addition, you also get an extended warranty from Serverstack for each and every hardware of the server. Serverstack also offers you professional technical assistance along with the life of your server, taking the maximum care of your server and its performance.
3. Budget-friendly and Performance-centric
ASUS servers are world wide famous for their supremacy in customization and efficiency in performance. It is compatible and secure to bring in the highest performance at the lowest use of bandwidth. It features the most advanced resources and RAM that makes its performance seamless and highly productive.
You get the features of high-quality storage and enterprise servers that can cater to the multifarious needs of your business. Trouble-free integration and fine-tuned security and encryption features along with a comprehensive customizable model make it the best buy in the market today.
Serverstack focuses more on offering value for money products, and it stands on its virtue, bringing the highest performing servers at the least and most efficient prices possible.
4. No Complications while setting it up!
ASUS servers are one of the easiest and most innovative servers you could find to install and launch. You only need to follow a few generic steps to install and connect your server and bang your server goes within 15-20 mins or maybe less.
It comes with a very easy-to-understand installation guide to install and launch your servers from the pre-configured RAIDs to the clip-in-side rails. Your server already gets a pre-installed OS.
Moreover, Serverstack will play a happy hand to guide you through all the easy processes of setting up your server, making it easier.
5. Fully customized solution for all types of business
With ASUS servers, you can customize almost all the elements and components as per your business needs. With the help of a power configurator, you can add additional drives, scale out nodes and even reduce drives and components along with adjusting RAM and RAID options as per your convenience.
You also get the features of custom customizations that can fulfill your unique hardware requirements. Moreover, ASUS servers are highly compatible with almost all types of OS you would want.
6. Chassis can be scalable for future updates
Along with the services of Serverstack, you get the unbelievable ability to scale up or even downgrade your chassis needs as per your business growth.
You won't have to buy a new server just for the higher chassis, as Serverstack and its ASUS servers will help you scale up your chassis quite easily.
7. Environment-friendly server
ASUS builds servers that can be easily recycled or even refurbished, reducing digital e-waste and also other metal wastage. ASUS also uses the least of metal and other components which are not easily recyclable. It also emits the least amount of atmosphere damaging effluents in the air.
ASUS servers have proved to be the most effective and performing servers coming at the most efficient prices in the market today. ASUS server assures your performance, flexibility, and stability at a very attractive price.
Along with the partnership with Serverstack, ASUS servers just get more efficient and value for money as you get the best services from the Serverstack reps at the most convenient costs.
In the above points, you would be able to realize how Serverstack helps to offer you the most valuable product and services at the most convenient price! Tune in with Serverstack to get the best deal on ASUS servers today!
Frequently Asked Questions
Q1. What is a server chassis?
A server chassis is a metal framework used to physically contain or assemble servers of various form factors. A server chassis, designed to save space, enables you to put numerous servers and pieces of storage hardware inside of a single physical unit.
Q2. What is 1U server chassis?
The U stands for units, hence one unit of space in the server chassis is represented by one U. 1U is equal to 1.7 inches high, 19 inches wide, and 17.7 inches deep in the majority of server chassis designs and the servers contained in them.
Q3. What is chassis in Blade server?
A chassis – The outer covering of one or more blade servers that contains all of the mechanical components. Typically, shapes are small and compact.
Blades – Small mechanical components that support servers and house the memory systems used to store data and provide information to networked computer systems.
Summary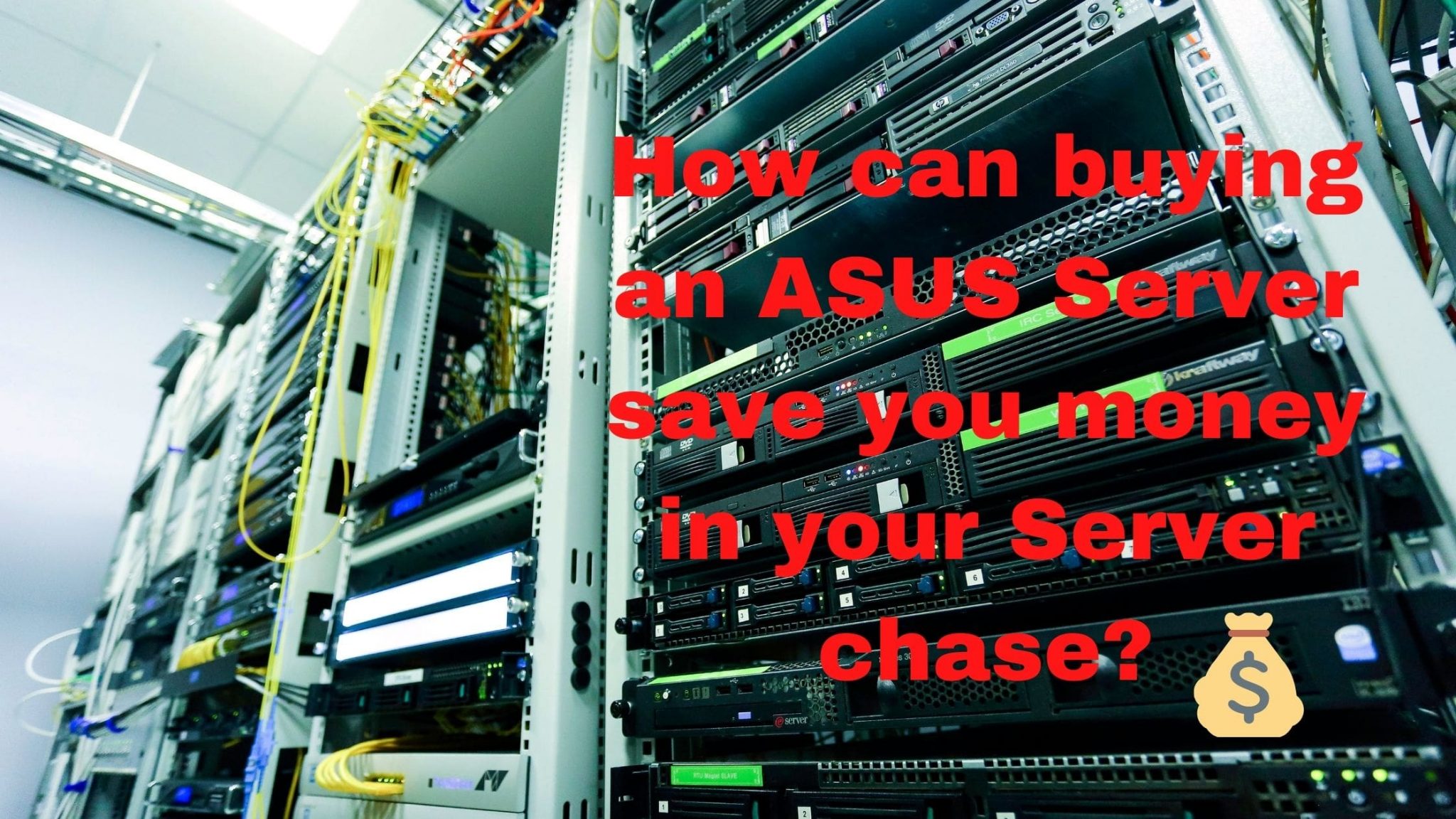 Article Name
How can buying an ASUS Server save you money in your Server chassis?
Description
ASUS servers are known for their top design and components which promote product durability and long life. ASUS servers offer the greatest of customization features and performance abilities that make it one of the best picks for even the highly consuming businesses today.
Author
Publisher Name
Publisher Logo