ASUS Servers have been on the roll since its launch because of the efficacy and the productivity it offers for even the slightest of needs to the highest of server-based requirements. 
Known for its high-end compatibility and flexibility with great functionalities for customization and immense power, makes it one of the most looked after rack servers in today's era!
So, in this article, we will be going to discuss which are the top 3 most recommended and efficient servers by ASUS. But first, let us understand, 
What is Rack Server?

A rack server is basically known for its rack-mounted shape which is designed to be fitted in a rectangular structure known as the server rack. 
It is widely considered for its immense efficiency in space conservation, massive scalability options, great flexibility, great air inflow and penetration systems along with an extremely easy mode of regular maintenance and diagnostics.
These rack servers can be adjusted in bundles with other rack servers in a single server rack itself.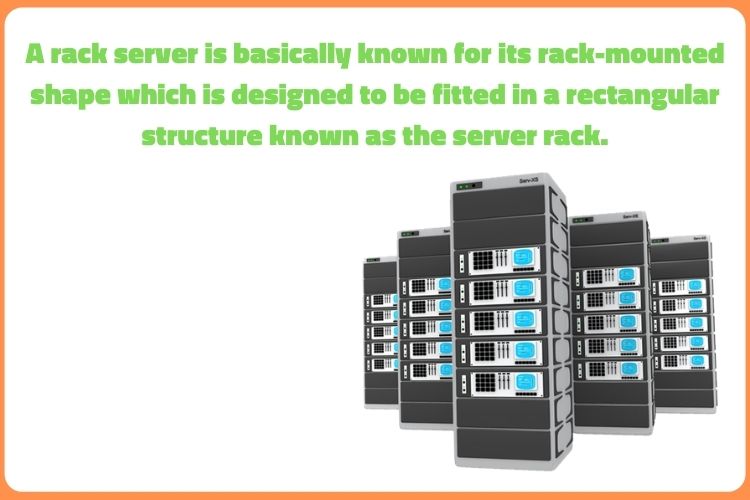 Do Small Businesses require Rack Servers?

As rack servers are best managed in data centers, where extreme care and maintenance are taken care of the racks, small businesses can make the most of a data center's services without indulging most of their valuable time into rack server management. This will ultimately make small businesses more focused on their main core line of business. 
As data centers also manage multiple rack servers under one roof, the cost of management for each rack server gets minimized for them and ultimately results in much lower and more efficient costs for data center server management as well. This can play on well with the budget constraints of small businesses. 
So, if you are a small business, then having your rack server taken care of at any reputable data center will save a hell of a lot of your time, maximize your server's productivity, and bring you a lot of cost-saver options. 
Though it is always essential to choose the right data center at the most perfect location so that your connection issues never get in your way. 
What are the Top 3 Best ASUS Servers for Small Business in 2021?
1. ASUS RS500 E8 RS8v2 

The main highlight of this ASUS server is that being a 1U server, it makes the perfect use of the Intel Socket E5-2600 V3/v4 processor platform.
It offers unbeatable speed and power due to its 8 SAS/SATA/2.5 inches HDD bays. 
This server is highly flexible and compatible with different choices of OS drives along with an M2 placement. 
It consists of a total of 16 slots which is a 4-channel per CPU along with 8 DIMM per CPU. It has a brilliant RAM expandable memory capacity of up to even 1024 GB. Equipped with 8 SSD storage slots, it also aces in the storage department. 
Being a part of ASUS's legendary E8 generation, this server brings in immense power and flexibility to handle even the highest of pressures. 
It also manages pretty well with temperature management due to its great air penetration systems. It is also solid on its power supply with 1+1 Redundant 770W 80PLUS Gold Power Supply.   
2. ASUS VRS520 E8 RS8

Known for its extremely powerful computing power, the VRS520 E8 RS8 is one of the most premium and high-end ASUS servers from the 8th generation. 
It comes with a massive memory, storage capacity, flexible expandability offering high reliability and dependability with exceptional performance and efficiency levels. 
It carries great power with 8 3.5-inch HDD Bays functioning by a dual-processor of E5 – 2678 v3. It is a 2U server with Intel c612 PCH consisting of a total of 16 memory slots that is 4-channel per CPU and 8 DIMM per CPU. 
It operates with a SAS Controller and a SATA Controller that can fulfill even the mightiest of storage needs. With an option for 3 + 1 expansion slots, it can also support MCB-10G-2S (Dual Port 10 Gigabit/s Ethernet card.
It features great networking abilities with 2 x Intel I210AT + 1 X Mgmt LAN. It also contains a powerful graphics card of Aspeed AST2400 with 32MB VRAM. 
It is also compatible to have any OS support from Windows, Ubuntu, Linux, Citrix, CentOS, and VMware. It gets a premium line power supply of 1 + 1 Redundant 770W 80PLUS Gold Power Supply. 
3. ASUS RS520 E8 RS12

This server is power-packed with a hot-swappable design that yields unbelievable availability. 
It will offer you a flexible OS support drive type and placement with the help of an M.2 slot available along with hot-swappable 2.5-inch SSD Bays. 
Some top-of-the-line features of this 8th generation 2U servers include excellent thermal solutions, PIKE II & 12G SAS Integration that will almost double the speed and performance of your server to the next levels. It also supports massively in offering excellent support and storage services with the integrated RAID data protection. 
It also features highly diverse expandability of 3+1 expansion ports that leads to multiple diverse applications in storage and networking to be flexible and compatible with future expansions. 
It offers you a built-in Q-code /port 80 LED display panel for simple and efficient monitoring of the whole boot process till the launch of the operating system. 
This server is highly known for its user-friendly design wherein you get great freedom in the choice of operating system drive type and placement coming with both M2 slots for each independent OS.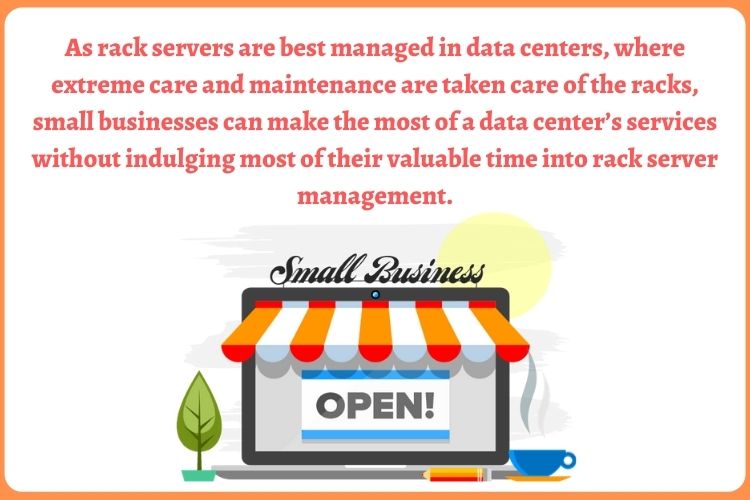 4 things to consider while purchasing a rack server for your Business.
1. Storage

Storage of valuable data is also a very essential component of your server. Different servers and their providers can have different storage capacities.
You should consider looking for multiple storage options within a server that is set up with a Redundant Array of Independent Disks (RAID). 
Though it majorly depends on the size of your business and what amount of storage you would need. 
2. Memory

Check for the memory capabilities your server offers. In a virtual environment, memory capacity will play a very vital role to ensure effective memory and support to remote networks when needed. 
Your server should assure that enough support and memory is offered to all the guest operating systems without failing much on the memory. 
3. OS

The Operating system is another quite vital component for your server as it will all together determine your server's performance and speed. 
Check for which OS among the Windows, RedHat, Ubuntu, Linux, etc. compliments perfectly your business functioning and workload. 
Look out for servers that can support diverse OS at one time.
4. Processor

The server you choose should assure you of extremely high-end processing power and speed that ensures you maximum performance and uptime.
Look out for processors that feature top-of-the-line chips and CPU that can yield you maximum speed and efficient overall performance.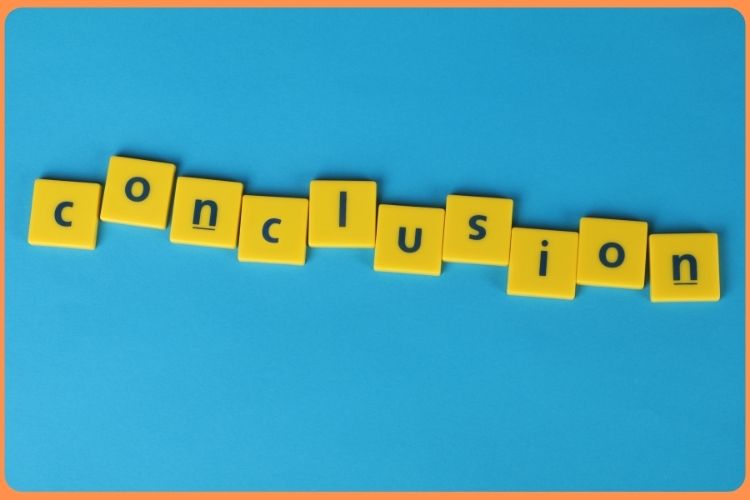 Conclusion

The ASUS brand has claimed a major rank in the server industry because of its high-end performance, efficient pricings and overall productive package it offers. 
Many businesses from small to large are shifting more towards ASUS brand servers because of the performance, flexibility, and durability it offers for a long-lasting time. 
In the above article, we have listed down the top 3 most powerful and efficient ASUS brand servers that can take your business to new levels. 
To know more about the wide range of the ASUS brand servers and their components, get in touch with Serverstack and we will deliver you the most probable and seamless ASUS server solution that will make your server goals possible. 
Check-in with Serverstack today!
Summary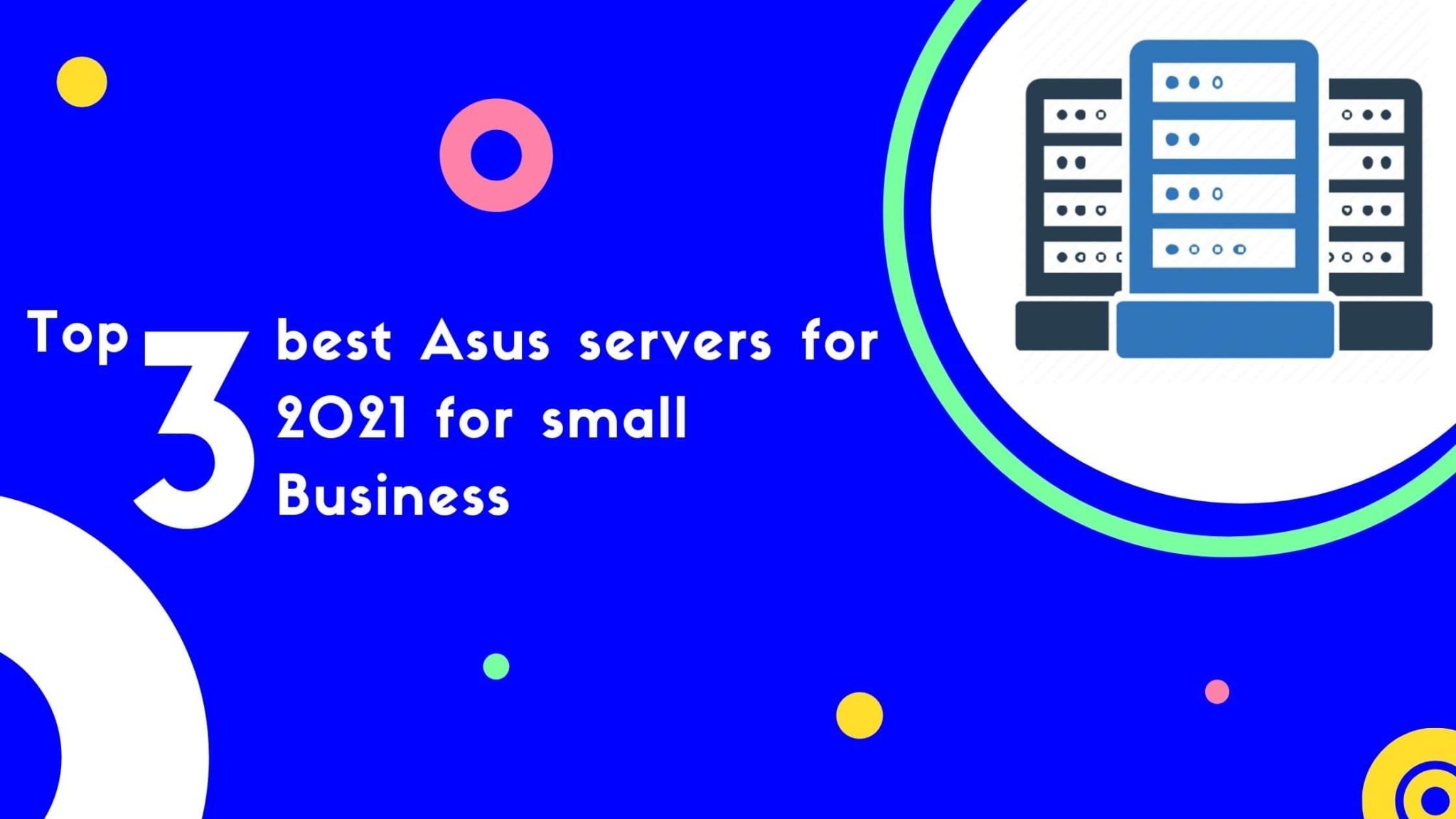 Article Name
Top 3 best Asus servers for 2021 for small business
Description
ASUS Servers have been on the roll since its launch because of the efficacy and the productivity it offers for even the slightest of needs to the highest of server-based requirements.
Author
Publisher Name
Publisher Logo