Owning cloud servers and on-premise servers have a lot of differences. On-premise servers are those servers that people employ in-house and manage it under their own facilities, taking complete care by themselves. Cloud servers on the other hand are the servers managed online by cloud providers who take the utmost care of your cloud operations and manage the whole server under their cloud provider facilities. This makes cloud server users use their server without any hardware installations and location restrictions as these servers can be accessed anytime anywhere using any device through an internet connection. Though it might also lack in its networking abilities when the internet connection on both the ends is not steady. Likewise, there are many pros and cons for both cloud servers and on-premise servers which can be listed. 
Eliminates the requirements for Hardware and other capital installation expenses.
User Experience can be hindered by unsteady internet connection on both the ends. 
Suits adequately to rapidly growing companies to develop infrastructural base quickly.
If not subscribed with a trusted Cloud Provider, Third Party Cloud services may have direct access to your data. 
Can be customized and configured as per needs. It is easily scalable and can be adjusted flexibly.
It can be a bit more expensive than On-premise servers as all the server management and maintenance is taken care by the Cloud providers itself.
Provides Anytime, Anywhere, Any device access through internet connection.
Provides an impressive up-time which is taken care extensively by cloud providers.
Automatic back-ups at regular intervals leads to minimal data losses.
You get the utmost control over your own server.
Requires Costs for installations and Hardware equipments to manage and run the server.
You don't require any internet connection or extra networking resources to access your data. 
Consumes space of your premise for rack space or maybe server desk to accommodate and manage the server carefully.
Your data is kept under your own surveillance, having minimal chances of getting traced by third-party access. 
Disaster situations affecting your on-premise locations may lead to damage and loss to your server and its data. 
Can be managed and customized by own according to your requirements. 
Up-time is not guaranteed as it depends on How well the server is equipped.
⦁ Is cost-effective for most of the companies 
Both Cloud servers and On-premise have their own Pros and Cons. At the end of the day it depends on you and your requirements. You should do a proper research of what you need and then go for the likewise server accordingly. You can get the best deals of Cloud Servers as well as On-premise servers from Serverstack. Serverstack offers a wide range of different servers to suit the requirements of the users adequately. Get your hands on the most advanced and powerful ASUS servers at affordable costs from Serverstack. 
Summary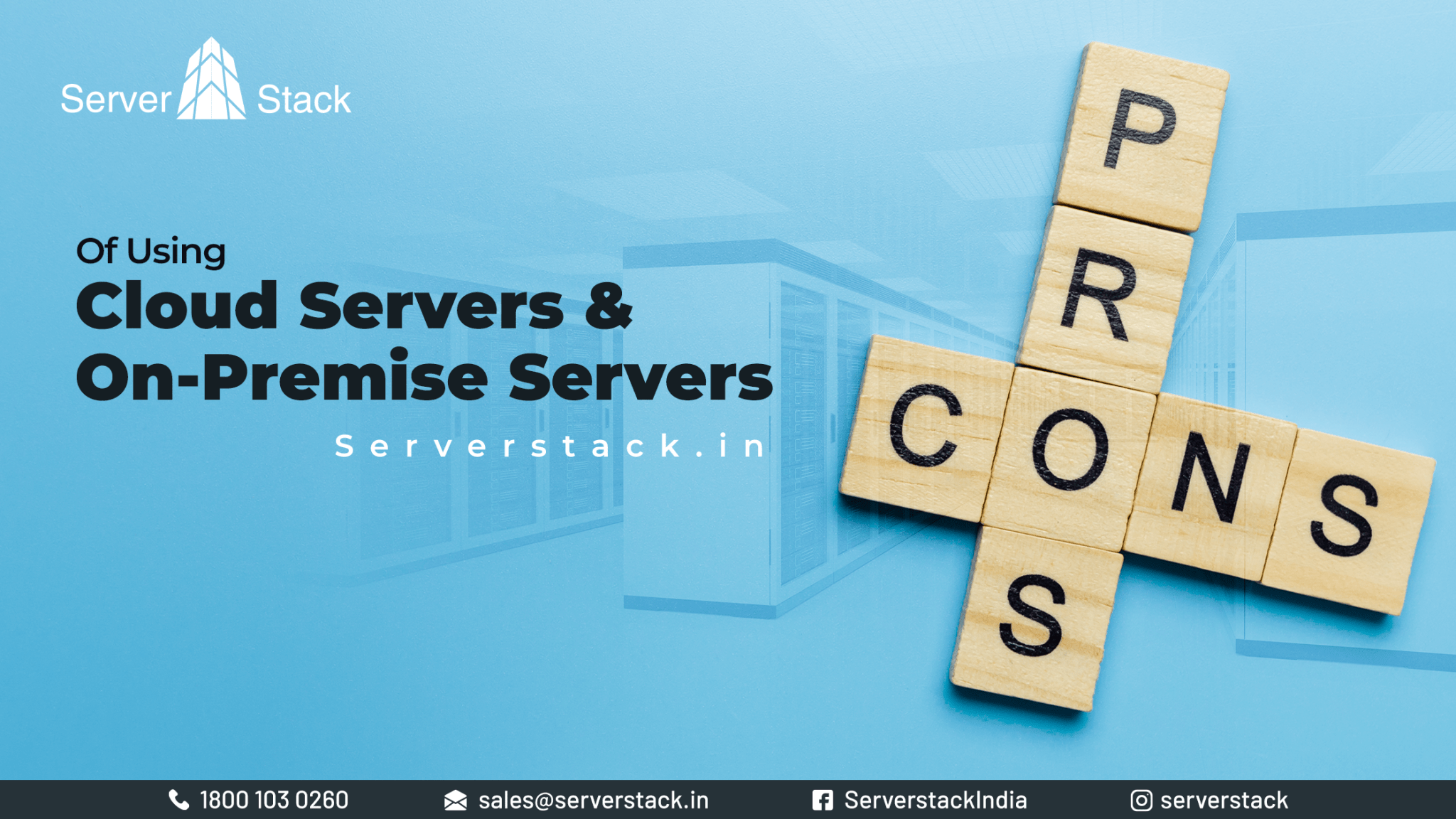 Article Name
Pros and Cons of Cloud servers and On-premise servers.
Description
There are many pros and cons for both cloud servers and on-premise servers that can discuss in the blog. So, check out the post to know more.
Author
Publisher Name
Publisher Logo