Any business or corporation needs a lot of data handling and storage where your documents can be saved and at the same time
easily transmitted but in a secure manner. For this, you generally have two options which are the
 server hardware
 and the 
cloud
. The major factors which help you to decide the option to go for are generally control, security, and cost.
Advantages of buying Server hardware
The in-house server is better than a cloud in many aspects like control, performance, and compliance.
1. The
in-house server
or the hardware server gives full control to the user. Sometimes the user knows how and when to use the server better. Full physical control of the user gives him the right to work and manage it according to his needs.
2.
The 
high-quality performance
 of in-house servers is another key feature that makes it better than the cloud. The processing is done faster and efficiently. When you are loaded with a lot of work even then, the processing is quicker with no delays.
3.
There are some 
laws 
for regulation and compliance, these laws have effects on the cloud, hence the cloud may not be able to store sensitive data related to government or financial purposes whereas there is no such issue in the server hardware system.
4.
Getting 
server hardware
 is a one-time investment you don't have to pay in intervals for your service moreover you can 
customize your own server here
 according to your need.
For you to understand why server hardware is better than cloud, you must know the advantages of server hardware as well as the disadvantages of the cloud. Cloud comes with a lot of lacks, some of them are:
1. Working with the cloud can be very long and time taking. The
backup
 of the data can be easily made but while restoring the same, a lot of time is consumed, sometimes the system even hangs in between.
2.
It is an 
internet-dependent
 service hence is limited by the speed of the internet. When you have a high-speed network it will work better, whereas in situations when you have a low-speed network, it will not work fast. Besides the large and big files which are to be transferred through the cloud need a 
high-speed
 connection to work, a low speed won't help in any way.
3.
Here can be a sudden service outrage, when this happens, you can lose your unsaved data and you will not be able to develop a connection with the applications. However outrages do not happen too often but they do, they can cause 
disturbance
 to your system in many ways.
With progressing 
time 
and 
technology
, people are getting more and more dependent on the internet, they tend to use more software and applications but not every use of the internet is better.
Server hardware might be old-fashioned but they are still a lot of times more 
reliable 
and 
confidential 
than the cloud. You now know the 
benefits of server hardware 
and the disadvantages of the cloud. If you're confused while choosing what should you choose for your organization you can have a chat with our server expert or refer or blog to
 how to choose the server hardware.
Frequently Asked Questions
What is a Virtual Private Server?
A VPS, or Virtual Private Server, is a virtual machine that runs on a powerful hardware computer with special software that allows the device to operate as multiple virtual private servers on a single piece of hardware. This enables a provider to install multiple operating systems and control panels on a single piece of hardware and run them all at the same time, resource-independent of other VPS on the server.
Cloud hosting allows you to host your mission-critical applications in a protected virtual environment, allowing them to be accessed from any computer, at any time.
Summary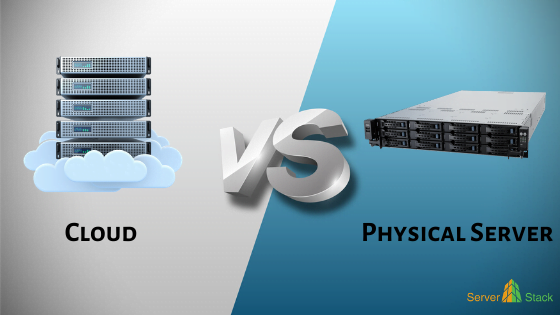 Article Name
Why Should You Go With Server Hardware Instead Of Cloud?
Description
Any business or corporation needs a lot of data handling and storage where your documents can be saved and at the same time easily transmitted but in a secure manner. For this, you generally have two options which are the server hardware and the cloud. The major factors which help you to decide the option to go for are generally control, security, and cost.
Author
Publisher Name
Publisher Logo