Rack servers are the rack mounted servers which by its name is placed on a rack and runs by cabling huge network connections. Rack servers are said to be the optimum servers to compliment flexible or scalable needs of businesses. It is also considered to be a perfect server for space consumption and can be used on premise easily.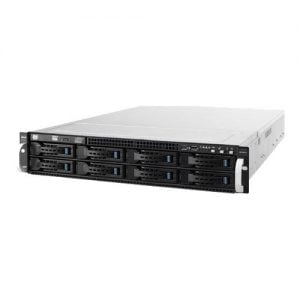 With the growing and changing business needs of businesses, computing has risen a need of using from anywhere, any desktop, any location, any device. Therefore, a business growing would surely require much of resources, employees, desktops etc., which would also require competent technology to maintain all these resources. Here, rack server plays a major role in managing all the network connections between all the employees, desktops and users to prepare for growth and sustain smooth business operations from the outset.
Rack server helps you to perform multiple tedious tasks easily and counter all the challenges like power and cooling requirements, data management, administration costs etc. Rack server can be utmost beneficial for your growing business due to following reasons –
Hosting databases.

Transfer and share documents within connections as a Central file repository.

Interconnected and integrated mails and prints with the systems connected.

Whole system backup and administration.
These are just the few of many features which the rack servers offer you. Rack servers can fulfill all your high-end business needs with all the applications you want to install and run with greatest flexibility and functionality.
Rack servers will take care of all the employee related connections related to print sharing, networked file or email.
Therefore, if you are exerting pressure on your computing infrastructure due to increased growth of business, then it is recommendable to use rack servers to power up and grow more. If your business has future insights of more development or upgrades in future, don't worry rack servers has those awesome features to adapt and scale up with all the growing needs of the businesses along with giving the perfect performance for cabling all the network connections.
ServerStack are the premium dealers for rack servers and are determined to assist all the growing businesses who are looking for that ideal tool to gear up and manage their business. You get the best breeds of rack servers at exciting offers with all the resources you are looking for. With utmost speed, reliability, flexibility and security, ServerStack ensures you to provide the best rack servers in the market.