High performing servers have become a necessity for almost every high-end business that feeds on their effective power and performance. The resurgence in technological advancements has led to new high powering and high performing computing more feasible, efficient, and accessible.
Though this high performing computing does require a huge amount of power density and increased heat loads. This requires high-end Airflow management of thermodynamics and for your High-performance server, it could be managed with the help of a Power Distribution Unit (PDU) or a metered power strip.
Airflow management is very important to maintain the thermals of a High-performance server. You can use intelligent Power Distribution Units (PDUs) or else an effective metered power strip to deal with the airflow easily and more effectively.
PDUs and metered strips help you maintain a balanced heat load
These metered strips promote less heat and provide the best line defense when the heat levels rise. They maintain the balance of heat and help you manage the thermals easily. It is beneficial to have a balanced load in three phase applications where it keeps your high-performance computing cool with better heat load balancing.
Also, keeping your rack PDU in the horizontal space could help you have better cable management and ultimately better airflow management.
Shifting your rack PDU from vertical spaces into horizontal spaces could reduce blockages. This will ultimately save you space and help you create a better pathway for airflow management. Your cable management should also be well managed as a circuit board. It also creates a way and is not in the discharge path. Here horizontal PDUs could play a big role in effective airflow management.
Metered strips could help you be alarmed
As your high performing server would go on heavy loads of power consumption, metered strips would keep you alert on overloads and troubled areas. It will save you from unfavorable overcurrent conditions and will give you immediate feedback on where cooling would be required. Metered strip plays the role of an indicator to instruct you regarding your excessive heat loads and power consumption areas immediately.
These two resources, Power Distribution Units (PDUs) and metered strips could help maintain the thermodynamics of your high-performance computing. These tools keep you informed regarding the heat loads and help you to manage the airflow management of your server more effectively. Thermals play a major role in any high-performance computing as it creates the utmost environment of efficient functioning. You should keep the airflow management of your server at a high priority and take care accordingly.
To get the best advice on the maintenance and management of your server, contact Serverstack today. Serverstack not only offers you the best high-performance units and components but also makes sure that the server experience is optimum with all the primary measures taken for the airflow management of your high-performance computing.
Don't wait, you are just a click away. Browse through our website and let us know your requirements. We'll be happy to help you out!
Frequently Asked Questions
Q1. What is a power distribution unit?
A power distribution unit (PDU) is a system with several outputs that are used to transmit electric power to racks of computers and networking equipment in a data center.
Q2. What is the use of PDU?
A PDU, or Professional Development Unit, is a unit that is used to track ongoing project management development.
Summary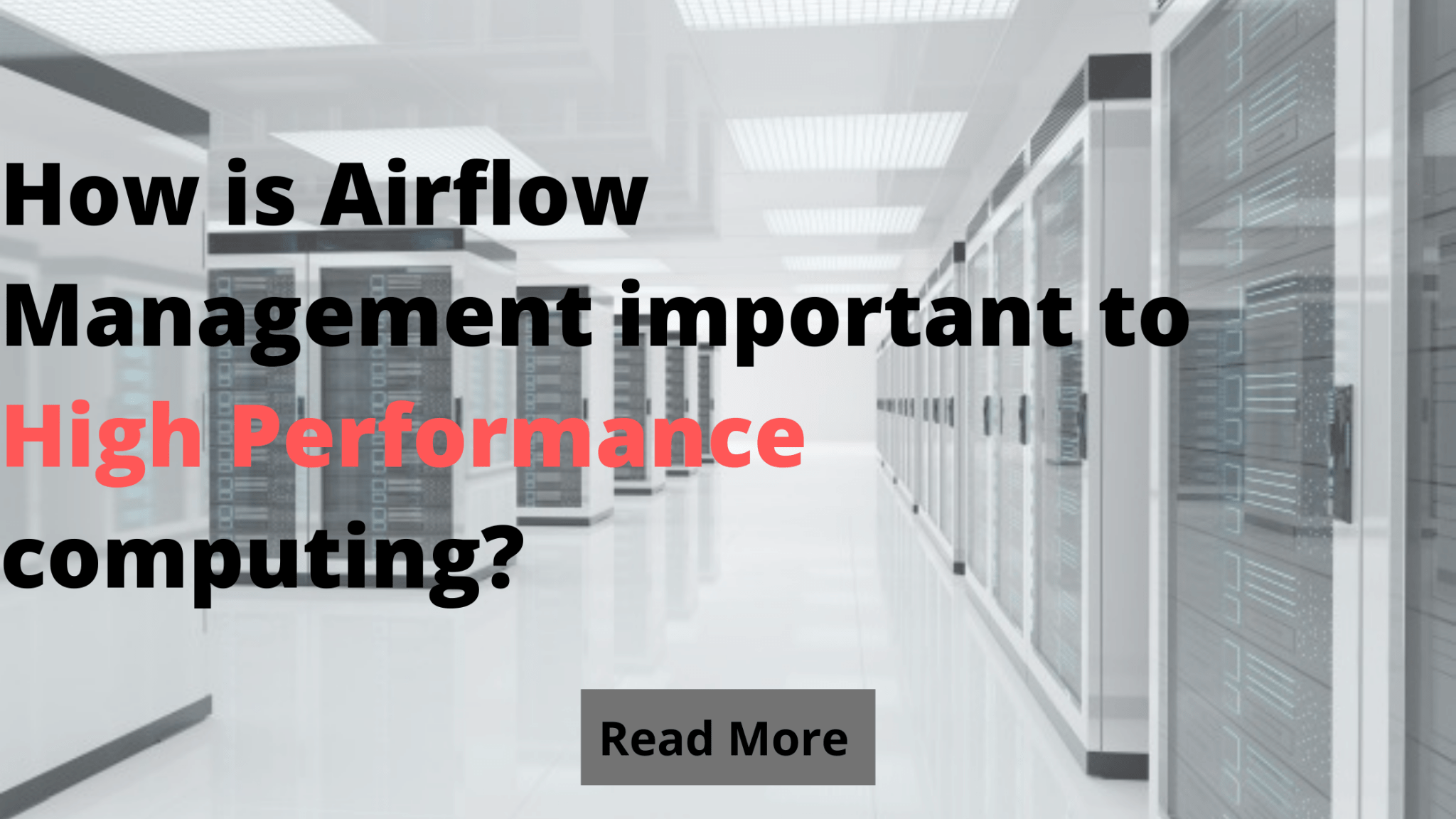 Article Name
How is Airflow Management important to high performance computing?
Description
To know about how is Airflow Management important to High Performance computing check out our blog.
Author
Publisher Name
Publisher Logo