Many high-end rack server users are of utmost concerned about their rack server's maintenance and upkeep. Well surely, as the rack server is worth that importance for the multi-featured qualities it possesses and offers to run businesses. Rack servers are used by many businesses nowadays and have turned out to be very effective. But its management and maintenance also take up a big place.
Businesses may employ their own knowledge and space to accommodate their rack server and an IT team that may or may not be skilled. Well if the IT Infrastructure is not managed carefully, its effects could ultimately cause businesses to lose their productivity and end up paying lots of costs.
Well, it is found in research that, almost 2 out 0f 10 businesses manage to build their own rack server infrastructure and meet standards of a proper data center, and the rest 8 end up building piles of costs in staffing, managing and yet does not meet the standards of a proper data center.
It is more than important to take perfect care of the IT Infrastructure managing rack server and all the other IT equipment to maintain the efficiency and productivity of the businesses. Here is where Colocation gains its importance where all your rack server management and storage needs are taken care of or outsourced to another location. This location is equipped with high-end facilities of data-centers to manage and take care of the environment and security of the rack server effectively.
Colocation is actually the IT strategy that focuses intensively on managing your rack server at a streamlined data center, that checks all the boxes of proper maintenance and management of your rack server.
Key points of Colocation services for rack servers:-
1. Fully compliant and secured
Colocation facilities make sure to maintain compliance with all the security, network, and environment requirements to build a sound foundation for your rack server. Colocation services also make sure to maintain physical barriers, 24/7 surveillance and live technicians, secured check-in processes, and various shields of authentication to maintain the utmost security of your rack server and its functioning.
2. Expertise in management
The Colocation services which are dedicated highly to maintain servers at their facility make sure that the services are guided by experts and experienced professionals to ensure ultimate effectiveness in management.
3. Customized control offered
Even if your Infrastructure is collocated, you are allowed the utmost customization and scalable options to control and configure your rack server as per your requirements.
4. High performance and preparedness
Colocation services build robust conditions for rack servers to perform at their fullest. All the cooling and monitoring, the air-quality monitoring, everything from head to toe is taken care of to help your rack server perform productively to their utmost level. Colocation services also ensure to take all the precautions for being prepared beforehand if any danger is on their way.
5. Space and cost savings
Colocation services eliminate your need of accommodating and employing all the space requirements, labor, equipment, engineers, technicians compliance experts, etc., and gives you a complete package of all in one where you don't have to put in extra costs and time or space to function.
We here at Serverstack understand the needs for top-quality management of your rack server and we make sure that we offer the best of colocation services at the least costs possible. Our colocation services ensure you with high-end facilities and support from experienced professionals taking the utmost care of your rack servers.
We have streamlined 3-tier Data centers, equipped with all the security and environmental conditions helping your rack server to perform at its fullest.
So don't settle with normal rack-server management. Let us introduce our colocation plans to improve the effectiveness of your rack server management.
Frequently Asked Questions
Q1. What is colocation and why is it used?
A colocation facility, also known as a colo, is a data center where a corporation can rent space for servers and other computer equipment. The customer typically provides the servers and storage, while the colo provides the house, cooling, power, bandwidth, and physical protection.
Q2. What is colocation web hosting?
A data center offers colocation hosting, which is a facility through which it rents space and houses servers. The servers are owned by the customers, who assert complete control over the hardware and software. The storage facility, on the other hand, is in charge of maintaining a stable server environment.
Q3. What is server colocation?
The process of deploying and hosting an organization-owned server within a managed service facility/environment is known as server colocation.
It allows a company to set up its servers inside an existing data centre or IT building. While the managed service provider (MSP) supplies the physical space, power, and network resources, the client controls the server services, operating system, and applications.
Summary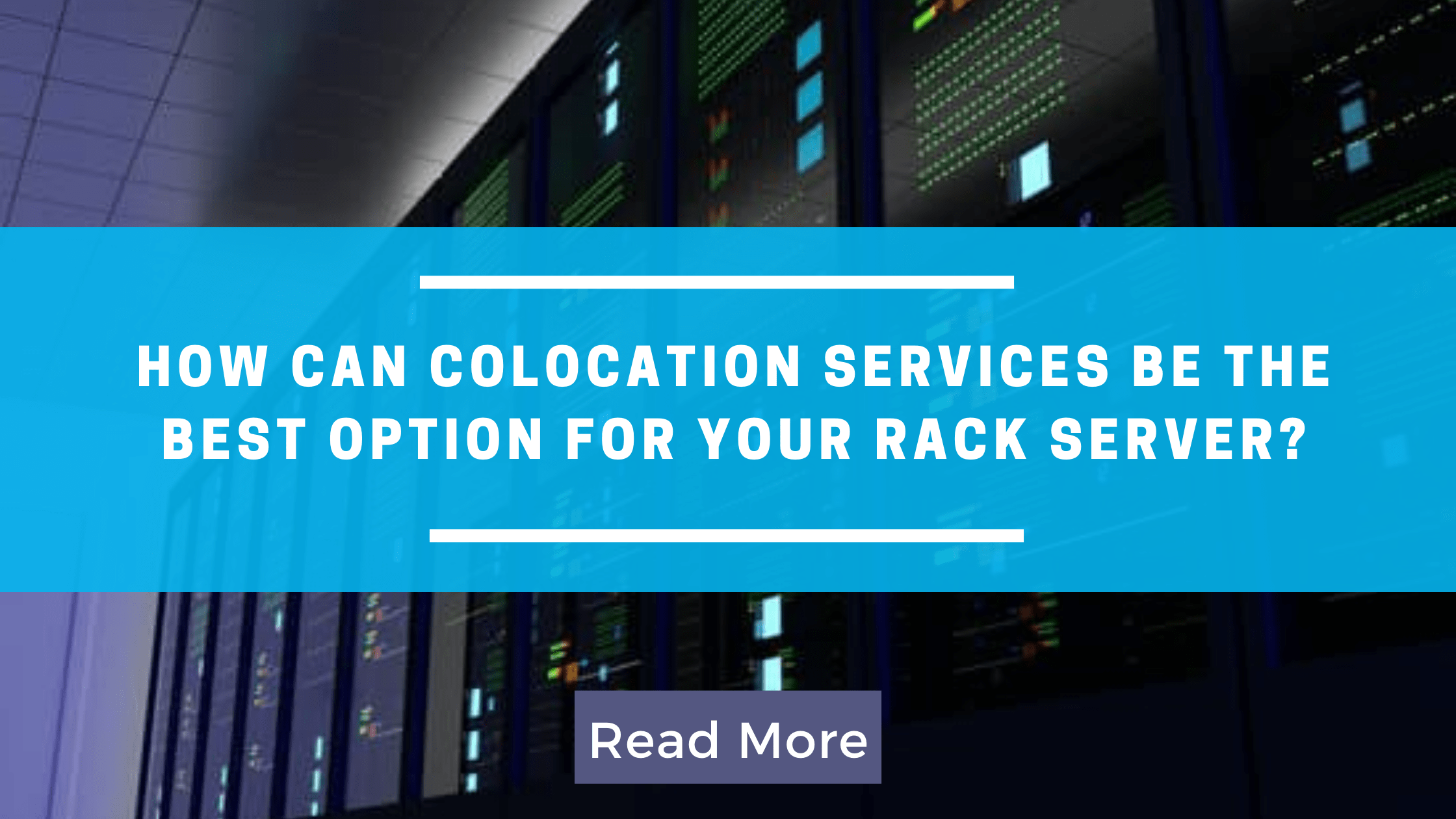 Article Name
How can colocation services be the best option for your rack server?
Description
Colocation is actually the IT strategy that focuses intensively on managing your rack server at a streamlined data center, that checks all the boxes of proper maintenance and management of your rack server.
Author
Publisher Name
Publisher Logo