In today's digital world, when all the data and applications are built on the cloud, the server system you are operating can be considered the lifeline of your business operation. However, it's not always easy to compare your choices with security, control and cost all factor in this big decision.
Here, we will discuss the factors that will help you to decide whether to go with the In-house Server or Cloud Computing.
Cloud Servers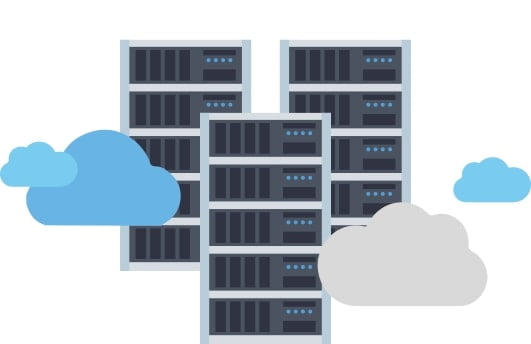 A cloud server is a virtual server created, stored in a cloud computing environment and accessible remotely via the Internet.
Pros of Cloud Servers

1. Scalability:
The cloud helps you to add more data, more memory, and more computing power easily and quickly without the hassles of hardware replacement. Usually connecting all of these to an existing server is a few clicks away and can be given in hours instead of days or weeks as compared to using your own hardware.
2. Security:
It is a controversial subject because you rely on someone else to secure access to your data, but cloud service providers have the ability to make sure your data is safe. Only you have access to the data because you keep the credentials confidential.
3. Low Capital Expense:
You'll only have to purchase software licenses, there's no need to invest in cloud technology with hardware. It helps small companies with a big cash outlay to quickly get up and running. Moreover, most cloud services just charge you for what you need.
4. Mobile Connections:
Saving data or running cloud applications makes it possible for employees to connect and operate from anywhere without the complexity of VPNs. The cloud also makes all of these devices easy to backup, no matter where they are located.
5. Automatic Backup:
You get peace of mind with the cloud server, regardless of the result, you won't lose data or files when cloud providers implement automatic backup.
6. Accessibility:
If you have an internet connection cloud gives you the flexibility to work from anywhere and at any time.
7. Eco-friendly:
The cloud not only benefits the business but also the environment. Data centers are now going green to reduce their carbon footprint.

Cons of Cloud Servers

1. Services Outages:
They are open to all cloud service providers, including Amazon. And when they go down, access to your applications and data not stored on Outages does not happen frequently, but when they do, they cause significant disruption. Although the major cloud providers ensure uptime of as high as 99.999 %, the downtime value is significant for most cloud providers.
2. Limited by Internet Speeds:
It can take a lot more time to transfer large files back and forth over the internet than to do the thing with a fast local link. This is the issue for those who work on large 4K video files.
3. No access without Internet:
Whether the Internet is down of yours or your cloud provider, you won't have access to the data or information. However, all the data will be synced automatically as soon as the internet is restored.
4. Time-Consuming Data Recovery:
The cloud makes data recovery easy but it will take a lot of time to recover large amounts of data even on a fast internet connection.
In-House Servers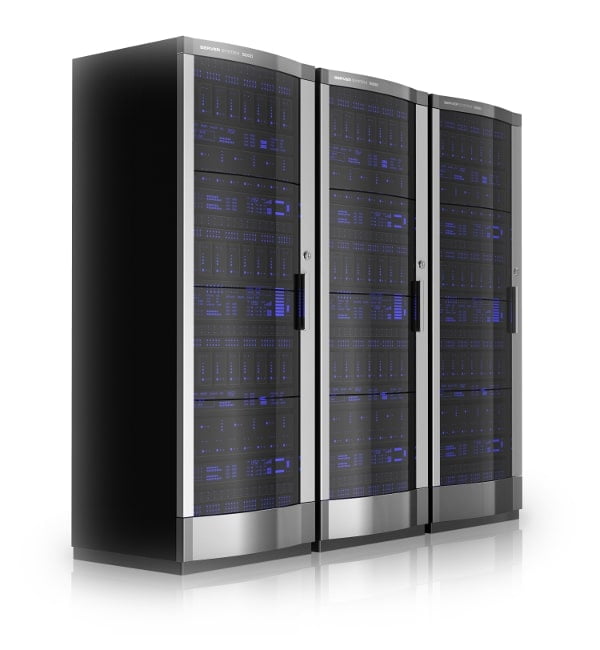 An in-house server is installed at the premises. It offers access to the data and software maintained by all staff, using local systems.

Pros of In-House Servers

1. Total Control:
For an in-house server, you have full physical control over changes, backup and so on, well all that means you can customize it to suit the needs of your business. Many organizations require immediate access to the physical server, and the best choice for them is to host it in-house.
2. Compliance:
In-house servers allow you to retain all sensitive data and information in-house–it is not accessible by any third party. It is particularly useful for businesses that are dealing with strict regulations or have highly sensitive data. Within this area, cloud encryption solutions are opening up more possibilities but it's still a work in progress.
3. High Performance:
Serverstack puts tremendous demands on both a server's processing capacity and its storage requirements. Most workloads are processed more efficiently in-house and faster especially if your workload needs bleeding-edge hardware Also we are official partners for ASUS in India. So, you don't need to worry about the server performance.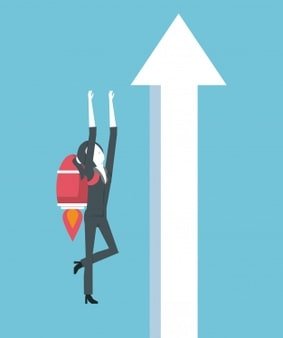 Cons of In-House Servers

1. Space Considerations:
Servers take up space, they need a lot of power, and they generate heat. They need a safe location, power, and cooling system in place to operate efficiently.
2. Up-front Investment:
It can be significant for large corporations without an IT expert on staff and can be crippling for smaller businesses. But Don't Worry, Serverstack's server experts will guide you to choose the best server for your business even if you don't have an IT Expert. You just need to state your requirements or company details like how much storage space you need and how many employees your company has.
3. Cost:
In-house server costs aren't as small as one would think. Companies are required to pay for dedicated IT staff, equipment, repairs, updates, and license renewals. Besides, you need to spend time when things aren't done automatically. We all are aware that time is money. But keeping in mind these are all important investments that we could not just ignore and it's better to safe your server hardware in your house.
Conclusion

If you go with a cloud provider solution or create your own data center in-house, there are plenty of variables to consider. Regardless of what you choose, it is important to equip and train your workers with the information and security tool to help them keep their systems, accounts and company safe in this digital era.
Also if you are planning to get a in-house server, Serverstack understands the need to keep your data safe and accessible. So if you want to customize your server you can visit the following link or have a word with our server expert on our live chat.
Read Our Other Blogs:-