Buying a server would surely be a necessity if you are looking for efficient functioning. With growing businesses, employing an in-house server has become a prerequisite. When you consider upgrading from a cloud solution to a whole dedicated server for your functioning, you are about to make a huge shift in investment for your server needs.
Your upgrading needs would surely increase your pocket limits for increased security, utmost control over your server, speed, resources, etc.
When you buy a whole new server for your functioning. So, there will be an increase in the prices of a whole server when you compare it with other cloud solutions, still some end up paying unnecessarily over what it is actually worth.
Why do people fall paying higher for their server?
As buying a full-fledged server is mostly consider by developed businesses or businesses with high requirements for them quality is more important than the costs they incur. They blindly go for what they are offered by the server dealers and also satisfy with less features which could have been better if they did their research before.
It is also seen that lack of research ends up people buying servers at high market costs with low quality which ultimately lets them to go again to the service provider and avail extra services which turn out to be a loop and a profitable hand for the service provider.
How to be saved from overpaying for a server?
The main point of this answer is research. You should know what your requirements are and do deep research and consult with experts before selecting a probable server for your long-term needs.
You should follow the following points to avoid spending higher on your servers –
There are different types of servers at different prices. Understand your needs and select the right kind of server accordingly.
Renting a server could give you cost saving options if you have short term needs. You can avail of a probable server for a monthly fee and enjoy the maintenance services of your renter.
3. Forecast your future requirements and then make decisions
Anticipate your future requirements and make a server decision accordingly. If you are planning for a short-term need, then there is no need for overpaying more on the infrastructure, maintenance, and IT team requirements.
4. Make a list of different service providers who match your budget range and feature sets
The main part of research starts here when you have to compare different service providers. Understanding your requirements, you should look for a service provider offering all the features you need at cost efficient prices. You should also make sure that the server quality is maintained and the service provider is certified. Checking previous testimonials and then making a decision would support your decision better.
Buying a server from Serverstack is probably the best decision as it avails you the whole control of its resources and at the same time gives you the highest of performance, speed, and security. But overpaying unnecessarily is nothing but a sum wasted.
So it is highly recommended to follow the necessary research steps before selecting your probable server to end up paying the optimum price of what you get.
Frequently Asked Questions
A server is a computer program or equipment that offers a service to another computer program and its user, referred to as the client. The physical machine that a server program runs on is sometimes referred to as a server in a data center. It's possible the device serves as a dedicated server or serves other functions.
Q2. What is a network server?
Network servers are dedicated machines that are linked to a network and run software designed to process client requests and respond appropriately. The server might refer to the software itself, but a network server usually includes the physical machine on which the software runs.
Summary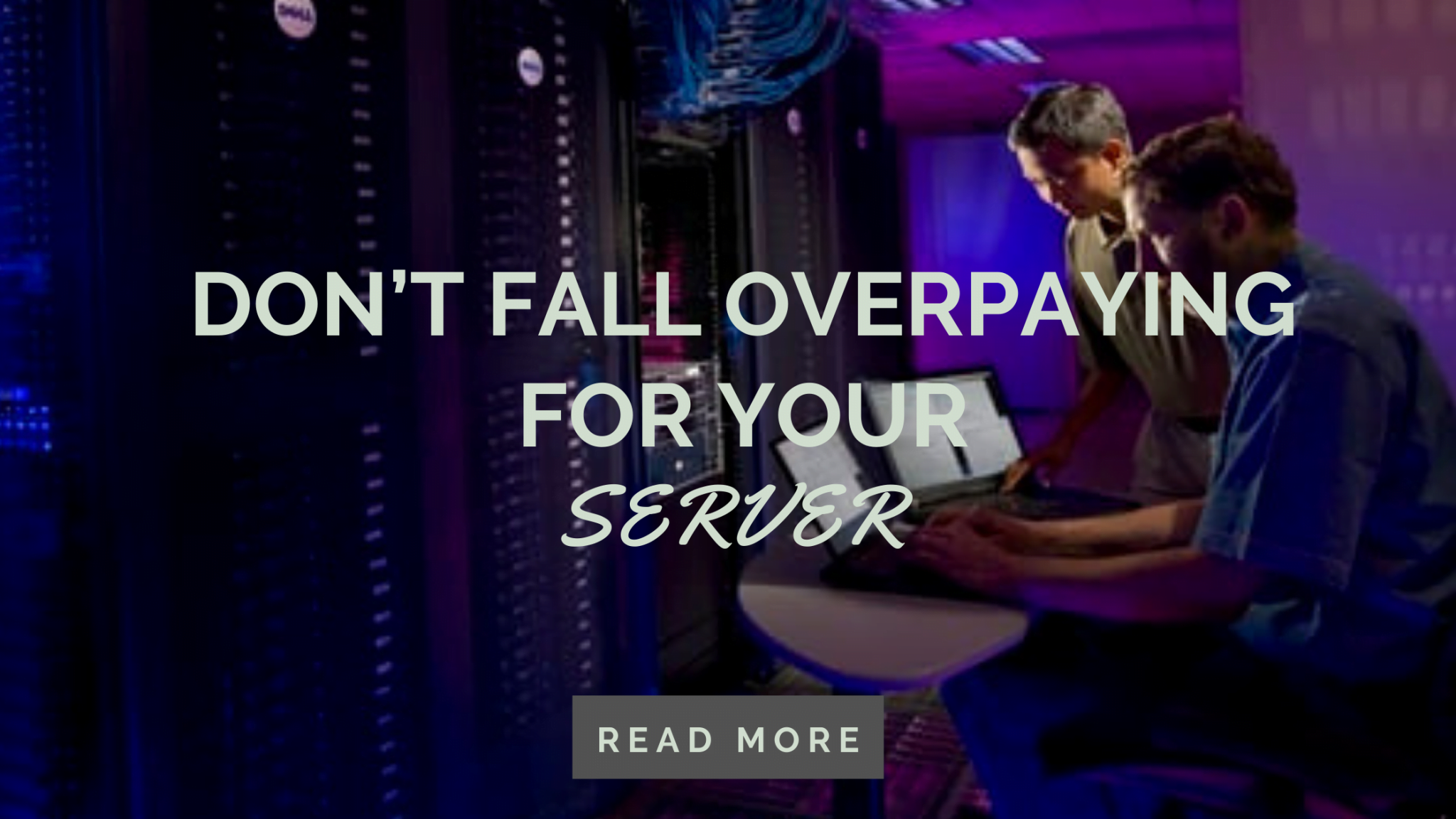 Article Name
Don't fall overpaying for your server
Description
It is highly recommended to follow the necessary research steps before selecting your server, don't overpay for your server. To know more check out our post.
Author
Publisher Name
Publisher Logo